Acne is the blanket term for bumps and blemishes suffered on the skin's surface. Most prominent on the face, forehead, chest, upper back and shoulders, acne occurs in areas with the greatest number of oil-producing glands (sebaceous glands). While common among teenagers, acne can also affect adults well into their 30s and 40s. Acne in teenage years is most prominent in the t-zone: across the forehead and down the middle of the face. Adult acne is generally focused in the lower part of the face, around the chin and along the jawline.
The different types of acne are:
Whiteheads (closed, plugged pores with white tips)
Blackheads (open, plugged pores with black or brown tips)
Papules (small, red and tender bumps)
Pustules or Pimples (raised red spots with pus inside)
Nodules (large, solid and painful bumps beneath the skin surface)
Cystic Lesions (painful, pus-filled lumps beneath the skin surface
Acne occurs when hair follicles become clogged with dead skin cells or oil from the oil glands they are attached to. People with skin that produces excess oil are more likely to experience the condition. For many females, acne flare-ups are common the week before menstruation due to a hormonal shift. Teens have a faster cell turnover and more resilient skin when compared to adults, meaning faster recovery from breakouts. After the teenage years however, acne tends to improve because hormonal changes have levelled out and no longer fuel breakouts.
The five main causes of acne are:
Age
Bacteria on the skin's
surface Excess oil production
Genetics
Hormonal fluctuations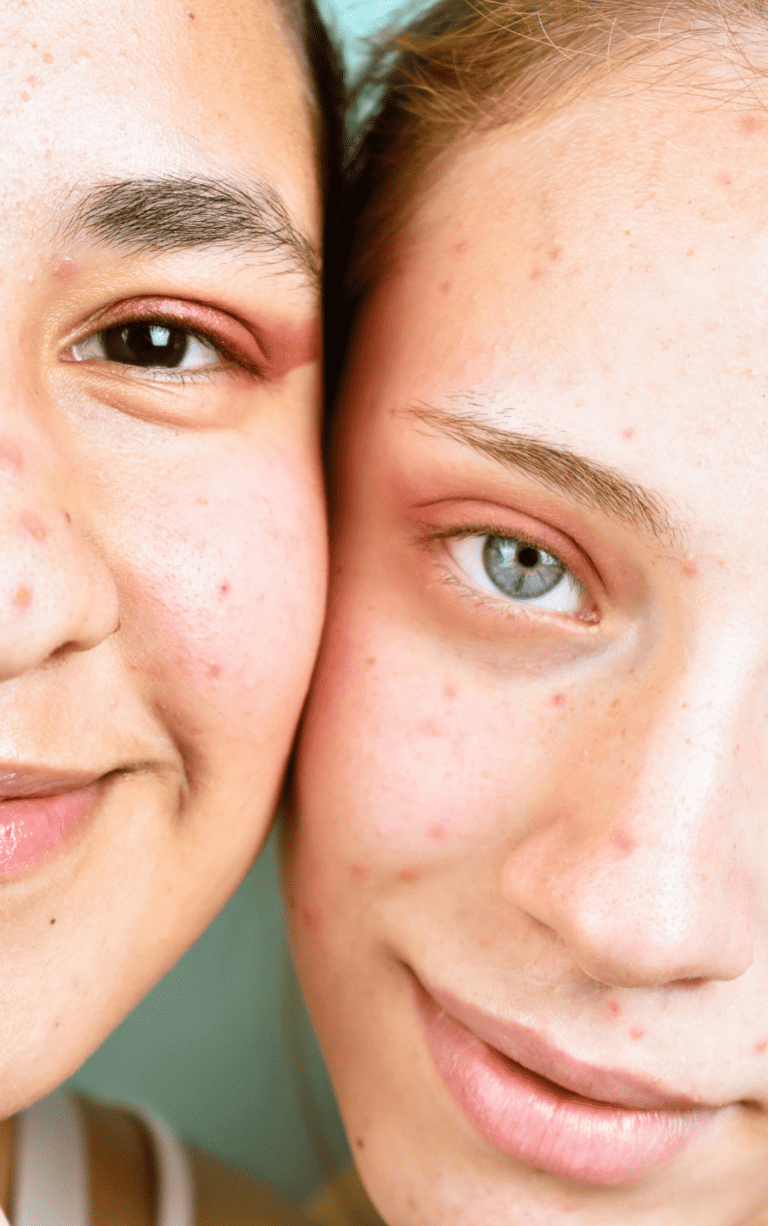 Certain medications, carbohydrate-rich diets and stress can also aggravate acne.
Whiteheads form when the clogged follicle walls bulge outward. Blackheads form when the pore's clogged plug is open to the surface, the trapped bacteria and oil reacting with the air to create a darkened appearance. Papules and pimples form when blocked follicles become infected with bacteria. Nodules and cystic lesions form deeper inside the hair follicles, producing bumps beneath the surface of the skin.
Other than ensuring the acne-prone area is clean and kept free of any excess oil or dead skin, there is no lasting cure for the condition. There are steps to help minimise the visual severity and discomfort of acne. Treatment of acne is most effective when started at a younger age and will reduce the risk of scarring.
In older adults, the sudden appearance of acne can be a signal of an underlying issue and should be investigated by a medical professional.
To minimise acne  we recommend:
Adult Acne Skincare Routine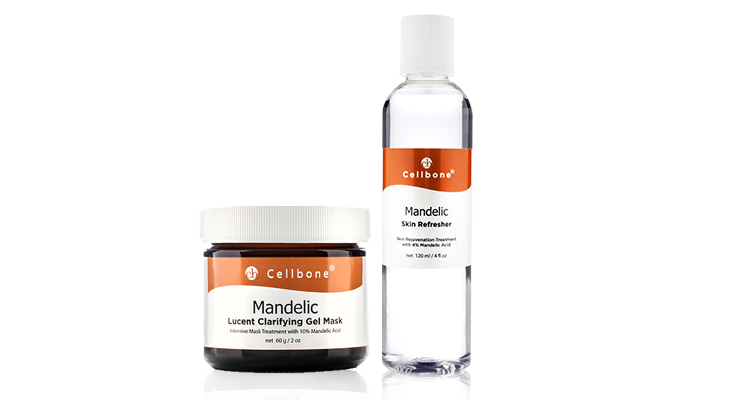 Additional Product Options
Teen Acne Skincare Routine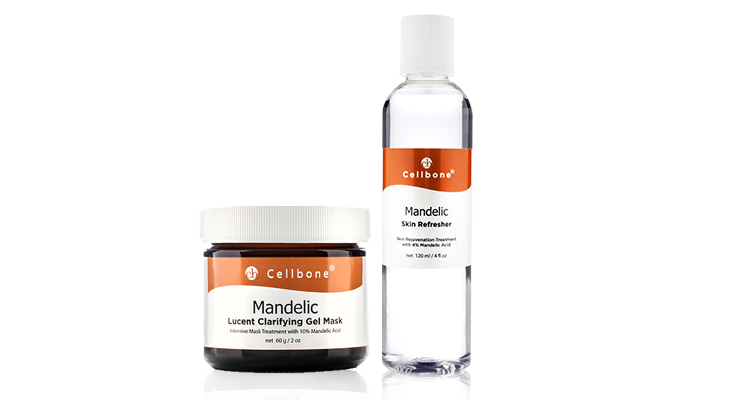 Additional Product Options
Recommended Products For Acne
The Ultimate Guides Series
Puffy and Darkness Underneath Eyes
Acne and General Scarring
Become one of our Stockists
Subcribe to Cellbone's mailing list to receive update on new arrivals. special offers and other discount information.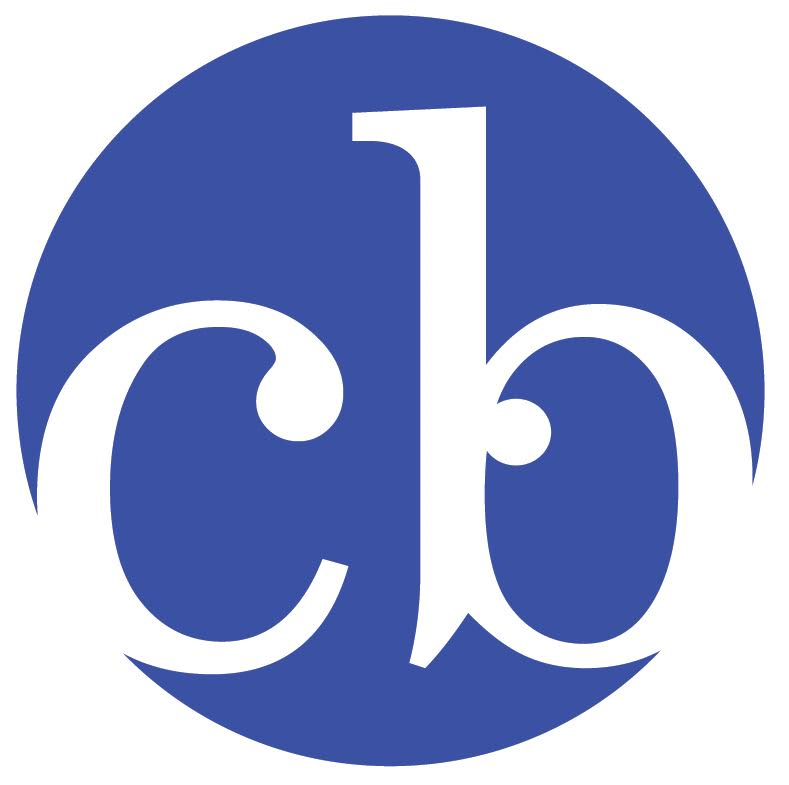 Here's What Our Costumers Say
"I have been using Cellbone for approx 18 months. I love this brand <3. Since I started using it, I have seen vast improvements in the size of my pores, my eye bags are much reduced and people often comment on how fresh my skin looks."
-Tracy Coyle
"I have been using cellbone products for 2 months and have noticed my skin is clearer and smoother. I love the facial cleanser also gentle on skin and my face feels amazing afterwards."
-Lydia Simpson
"I have been using Cellbone products for about 8 months and absolutely love it!!! My breakouts have decreased to zero and my skin never felt so amazing!!! Absolutely love!!! Especially the daily illumiclear and face wash!"
-Emmy Lane