The very first step of your skincare routine is cleansing to create a smooth, clean base, ready for our other products to be thoughtfully layered. Without a cleanser? Or simple using water? You unfortunately won't get a thorough enough clean and lead the way for pore-clogging and dirt-building. We can easily avoid this though, so you're on your way to creating the skin of your dreams.
To start its always best to have some idea of your skin type. To determine this, there's a few simple signs to follow. 
Does your whole face become shiny and slick by the end of the day? This is oily skin. 
Does your skin become shiny around the T-zone yet no signs of oil anywhere else? You could be a combination skin type. 
If your skin feels hydrated and comfortable daily, you are most likely a normal skin type. 
Feelings of tightness, scaly skin and rough patches is a sign of dry skin.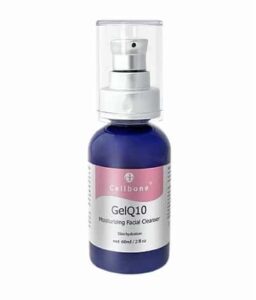 Gel Q10 Moisturising Facial Cleanser

Skin Type: Normal, sensitive, dry, dehydrated.

Properties: A lightweight, oil based moisturizing facial cleansing gel with super antioxidant protection to hydrate skin and fight premature ageing.

Key ingredients: CoQ10, Aloe Barbadensis Leaf Juice, Daisy Flower Extract, Avocado Oil

Pairs well with: Rose Water Hydration Mist
Mandelic Facial Cleansing Foam 

Skin Type: Aged, sun damaged, acneic, oily.
Properties: A non-abrasive, exfoliating foaming cleanser with a combination of powerful yet non-irritating AHA's, antibacterial and anti-inflammatory ingredients to promote a clear complexion

Key ingredients: 5% Mandelic Acid, Aloe Vera Leaf Juice, Melon Extract, Pro-Vitamin B5, Rose Distillate, Sodium Lactate

Pairs well with: Vitamin C4 Zn SPF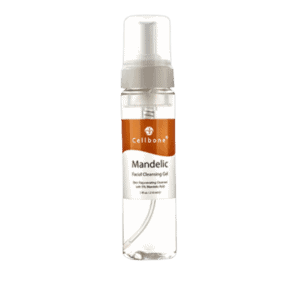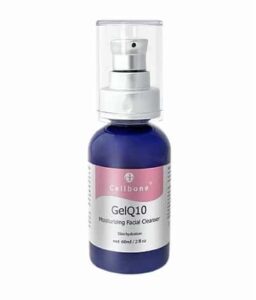 Collagen Facial Cleansing Gel

Skin Type: Normal, dry, dehydrated
Properties: A gentle, non-abrasive, foaming cleanser suitable for all skin types with added moisturising, hydrating ingredients, and antioxidants to promote healthy-looking skin that is soft, and revitalised.
Key ingredients:  Aloe Vera Leaf Extract, Pro-Vitamin B5, Melon Extract, Soluble Collagen
Pairs well with: Collagen Mask serum
By Riley McDonald
Dermal Therapist