Christmas goes hand in hand with great food, and what better way to nourish your body and skin than with an antioxidant-rich salad to tantalize your taste buds? We wanted to share with you a refreshing salad combination that contains a range of nutrients that your family and friends will love.
Ingredients:
400g Leafy greens
Pomegranate seeds
2 oranges
400g of salmon
Olive oil to taste
Lemon
Salt & pepper
Instructions:
Air fry salmon for 10 minutes at 180 degrees
Peel and fillet orange
Combine in a large bowl, leafy greens, pomegranate seeds and orange pieces.
Toss together with a drizzle of olive oil, lemon juice and season with salt & pepper.
Cut salmon into medium-sized chunks and toss through salad.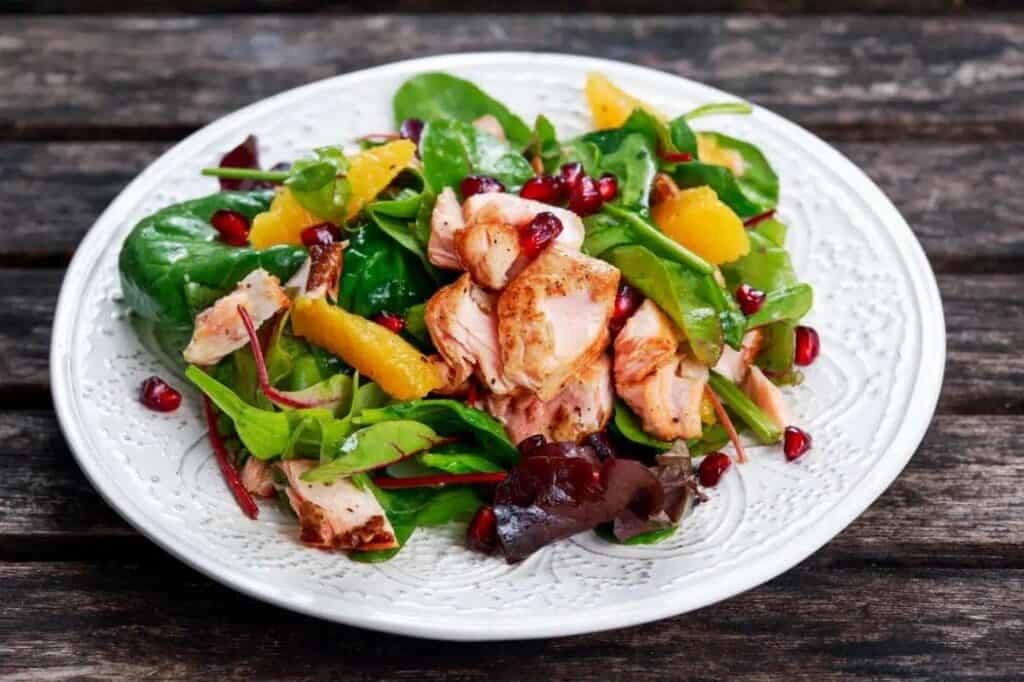 The nutrient-dense salmon provides your body with Omega-3's, which are essential for optimal performance of your body daily. Salmon also contains large amounts of magnesium, vitamin B-12, potassium, and selenium, so it's a sure salad winner in our eyes. The addition of orange and pomegranate ensures the salad is power packed with antioxidants to fight cell ageing, in addition to providing integral minerals that attack inflammation in the body.
Did you know?
Omega-3s play a large role in sharpening memory, improving mood, and protecting your brain against cognitive decline.
Whether you enjoy the salad on its own or use it as a bright addition to the Christmas lunch spread, it's a crowd favorite with simple flavors that are sure to impress!
By Riley McDonald
Dermal Therapist and CosmediSpa.