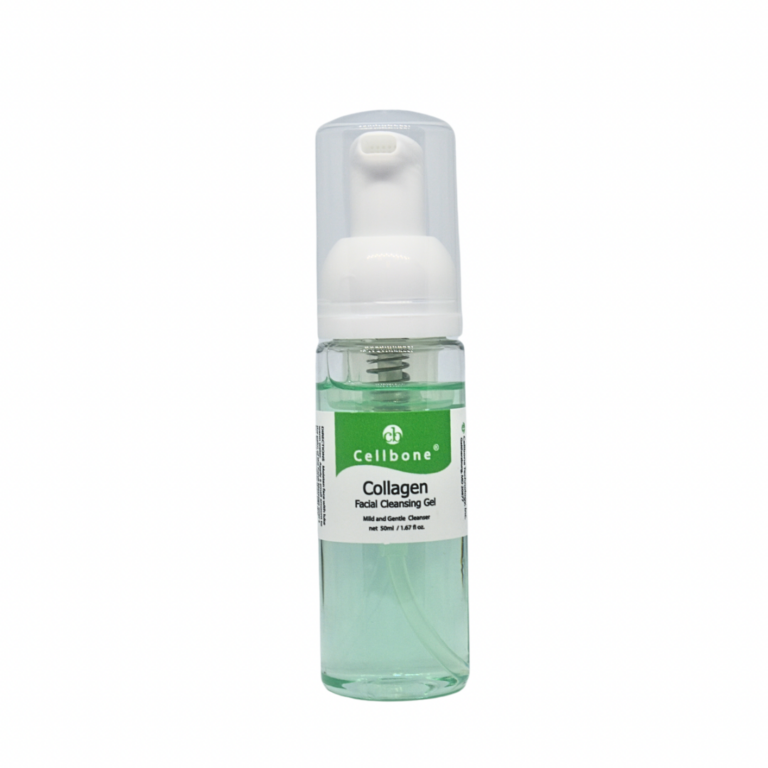 Collagen Facial Cleansing Gel Travel (50ml)
Description: A gentle, non-abrasive, foaming cleanser suitable for all skin types with added moisturising, hydrating ingredients, and antioxidants to promote healthy-looking skin that is soft, and revitalised.
Key Ingredients: Aloe Vera Leaf Extract, Pro-Vitamin B5, Melon Extract, Soluble Collagen.
Benefits:
Ability to cleanse thoroughly, even through the thickest layers of makeup, whilst hydrating and moisturising the skin.
Delay the signs of ageing through the stimulation of new fibroblasts which are essential for new collagen production.
Anti-inflammatory and antimicrobial properties assist with soothing and calming the skin whilst protecting the skin against infection.
Suitable for: All skin types
Directions: Moisten face with warm water. Apply 1 pump to the palm of the hand. Massage over the skin. Rinse thoroughly, then pat dry.