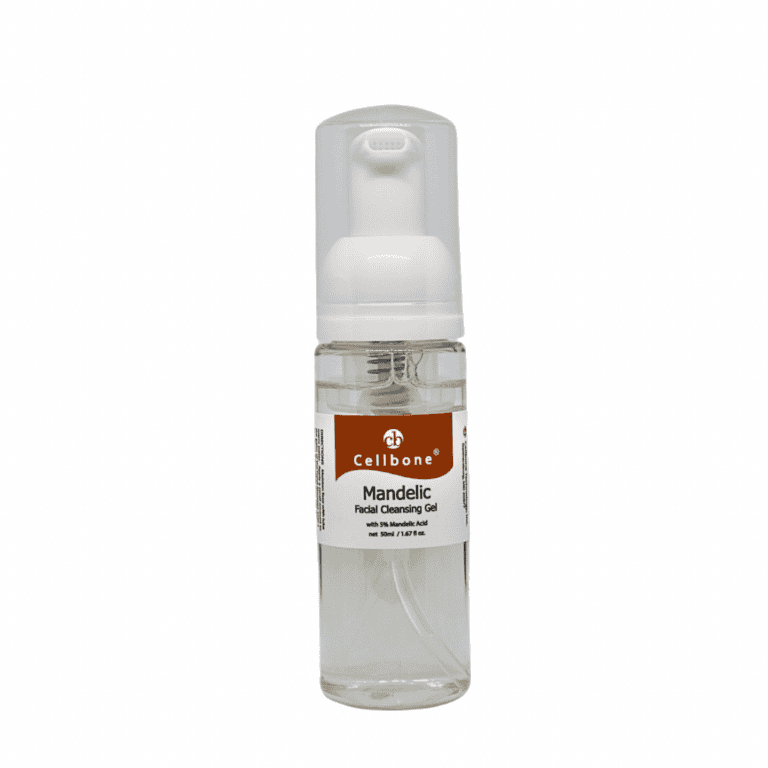 Mandelic Travel Cleansing Gel (50ml)
Description: A non-abrasive, exfoliating foaming cleanser with a combination of powerful yet non-irritating AHA's, antibacterial and anti-inflammatory ingredients to promote a clear complexion. Optimum hydration levels in the skin are maintained from the multiple replenishing and hydrating properties. 
Key Ingredients: 5% Mandelic Acid, Aloe Vera Leaf Juice, Melon Extract, Pro-Vitamin B5, Rose Distillate, Sodium Lactate.
Function:
Cleanse and detoxify the skin, purify and tightens the pores.
Exfoliates dead skin cells and stimulates fibroblast cells that manufacture collagen in a gentle, non-irritating manner whilst maintaining a normal skin PH level.
Anti-inflammatory and more powerful antibacterial properties assist with soothing and calming the skin whilst protecting the skin against infection.
Fight and protect the skin from environmental free radicals.
Balance and retain optimum hydration levels which nourish and firm the skin.
Suitable for: All skin types. Particularly beneficial for Acne, congested and thicker skins.
Directions: Moisten face with warm water. Apply 1 pump to the palm of the hand. Massage over skin. Rinse thoroughly, then pat dry.
(May not be suitable for clients with coeliac disease)