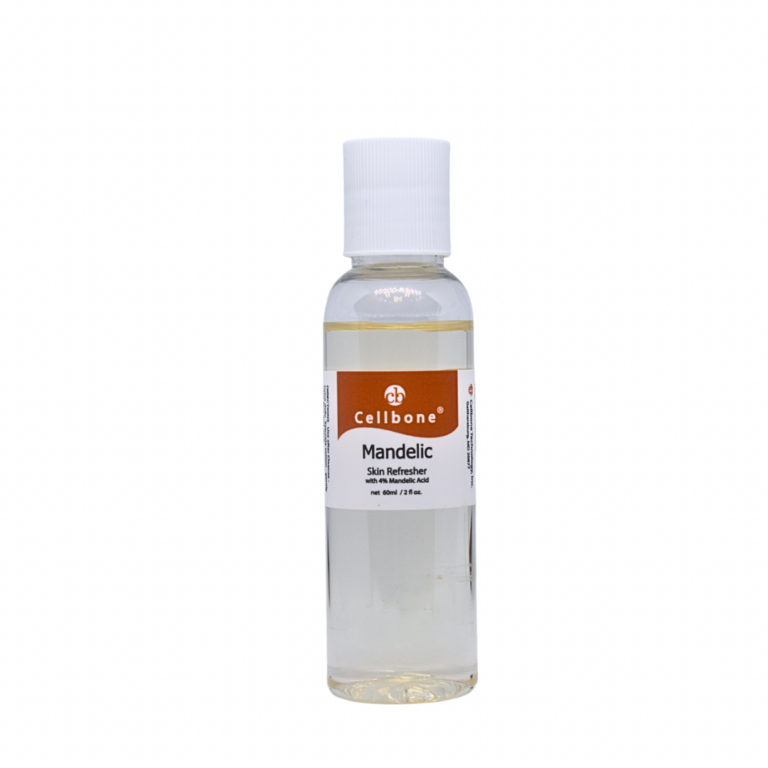 Mandelic Travel Skin Refresher/Toner (60ml)
Description: A refreshing liquid exfoliator and 'after cleanse' astringent which is loaded with powerful yet non- irritating AHA'S and BHA'S, antibacterial and anti – inflammatory ingredients giving the ability to exfoliate the skin without causing harsh abrasion. 
Key Ingredients: 4% Mandelic Acid, Willow Bark extract, Melon extract, Cucumber Flower Extract, Bilberry Extract,
Lemon Extract, Hyaluronic Acid.
Function:
Gently exfoliates dead skin cells and stimulates collagen production.
Purifies and tightens the pores and prevent further breakouts.
Anti-inflammatory and more powerful antibacterial properties assist with soothing and calming the skin whilst protecting the skin against infection.
Fight and protect the skin from environmental free radicals.
Balance and retain optimum hydration levels which nourish and firm the skin.
stimulates growth of new skin cells and delivers clear, smooth and healthy-looking complexion
lightens and brightens the skin
Suitable for: All skin types. Particularly beneficial for Acne, congested and thicker skins.
Directions: After cleansing face and pat dry, saturate a cotton pad with Refresher and gently wipe face and neck, follow with serums.