Retinol is our hero product in ANY skincare regime! But what does it do? Well, retinol is a vitamin A derivative and is scientifically backed by its array of anti-ageing & collagen boosting properties! Retinol regulates your skin cell turnover, as well as actively repairing damaged DNA within the skin to offer a reduction in fine lines, wrinkles, sun damage, scarring and acne. A true multi-tasker, it works to smooth skin due to its rapid skin rejuvenation properties. Not only does it work wonders when added into your skin care regime for anti-ageing purposes, but it is also proven to be effective at reducing active acne and preventing scarring.
Retinol comes with some terms and conditions – with one aspect of the topical product to be considered is your application timing. Retinol must only be used at night and washed off the next morning. This is due to its effect of causing the skin to be more susceptible to UV rays. With use of a retinol and its pigment inhibiting properties, it's a no brainer to be using a suitable SPF in conjunction.
Retinol comes in different shapes and sizes – with the Cellbone range offering an array of options to suit every person. The different percentages allow various skin types to safely and suitably add this product into their regime. Options are a 0.25% or 1% – if you are concerned which would suit you best ALWAYS discuss with your dermal therapist first. A sensitive skin or first-time user of retinol would suit the 0.25%, as it can be used more often and gradually added to avoid any reactions. The seasoned pro's can opt for a higher percentage retinol to address their skin concerns!
Which Cellbone Retinol is best for me?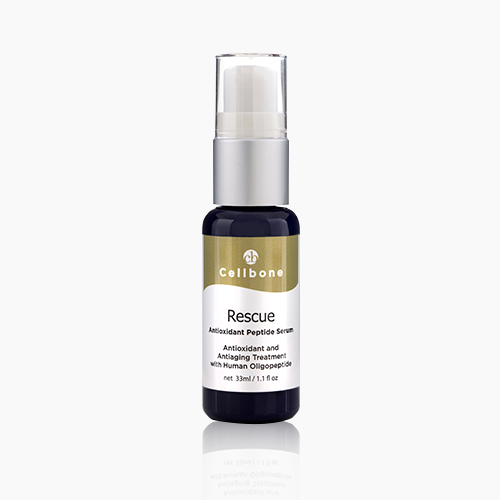 Rescue Antioxidant Peptide Serum
Description: A supercharged overnight serum specifically formulated with a combination of science and botanical ingredients to help firm skin and smooth lines and wrinkles whilst preventing breakouts.
Key Ingredients: Retinol, DMAE, Black Tea Extract, Aloe vera Juice, CoQ10, Rose Water, Niacinamide
Suitable for: Normal to Oily skin types
Strength: 1%
Skin Nutra Night Nutrient Cream
Description: A highly concentrated night cream containing the all-important A, B & C vitamins and antioxidants which are specifically designed to gently but efficiently promote cell renewal while you sleep.
Key Ingredients: Retinol Palmitate, Niacinamide, Avocado Oil, DMAE, Tamanu Oil, Rosehip Seed Oil, Aloe Vera Juice, Caviar Extract
Suitable for: Normal to Dry skin types 
Strength: 1%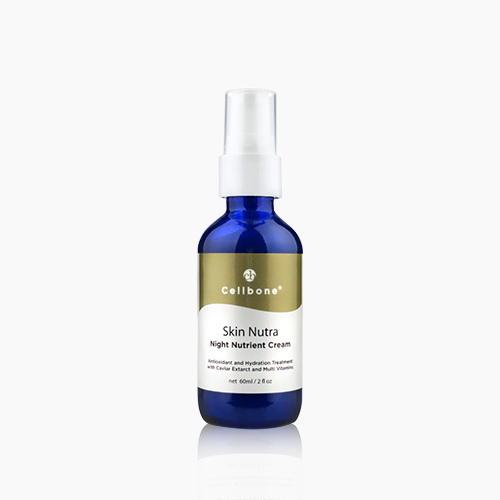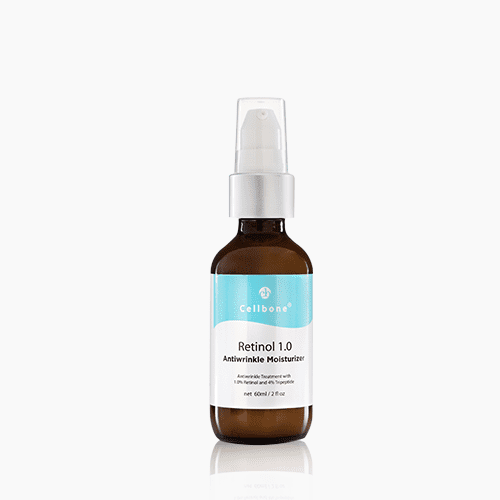 Retinol 1.0% Antiwrinkle Moisturizer
Description: A powerful concentration of Vitamin A that amplifies the assistance of cellular turnover. Created in a mildly hydrating cream base, it also helps to deliver active ingredients into the skin's layer to refresh,  and revitalise the skin. 
Key Ingredients: 1.0% Retinol, Safflower Oil, CoQ10, Inca Inchi Seed Oil
Suitable for: Thicker sun damaged, problematic skin types
Strength: 1%
ABCDEF Serum
Is scientifically formulated with Vitamins A, B, C,D,E and F to delay aging, reduce lines and wrinkles, repair and renew the skin while delivering active vitamins and essential nutrients to the skin.
Suitable for: Thicker, sun damaged, problematic skin types
Strength: 1%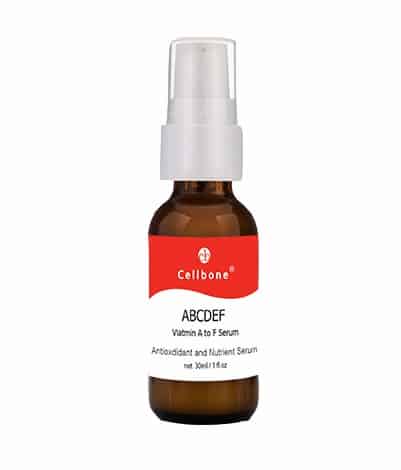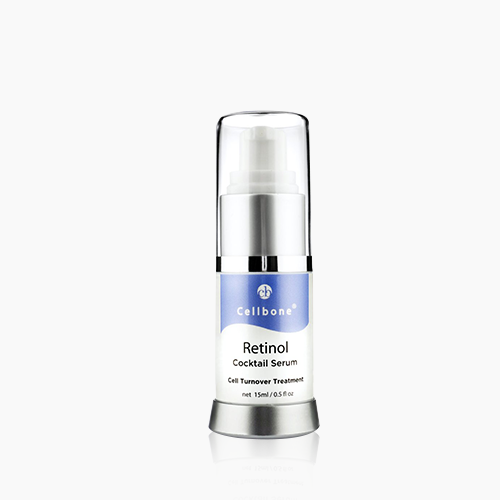 Retinol Cocktail Serum
Description: A gentle yet potent anti-ageing serum formulated to restore environmentally damaged skin by stimulating cellular turnover to help improve the appearance of fine lines & wrinkles in a non-drying serum.
Key Ingredients: 0.25% Retinol, Soybean Oil, Tocopheryl Acetate  
Suitable for: Sensitive, dry, problematic skin 
Strength: 1%
Cellbone-C capsules
Provide single, pre-dosed applications of powerful active ingredients that deliver specified functionality and benefits to the skin in a convenient and efficient, ready to-use form. Each enclosed capsule prevents air exposure to minimize degradation and contamination of active ingredients to maintain freshness over time.
Suitable for: Sensitive, thicker, sun damaged skin 
Strength:0.25 %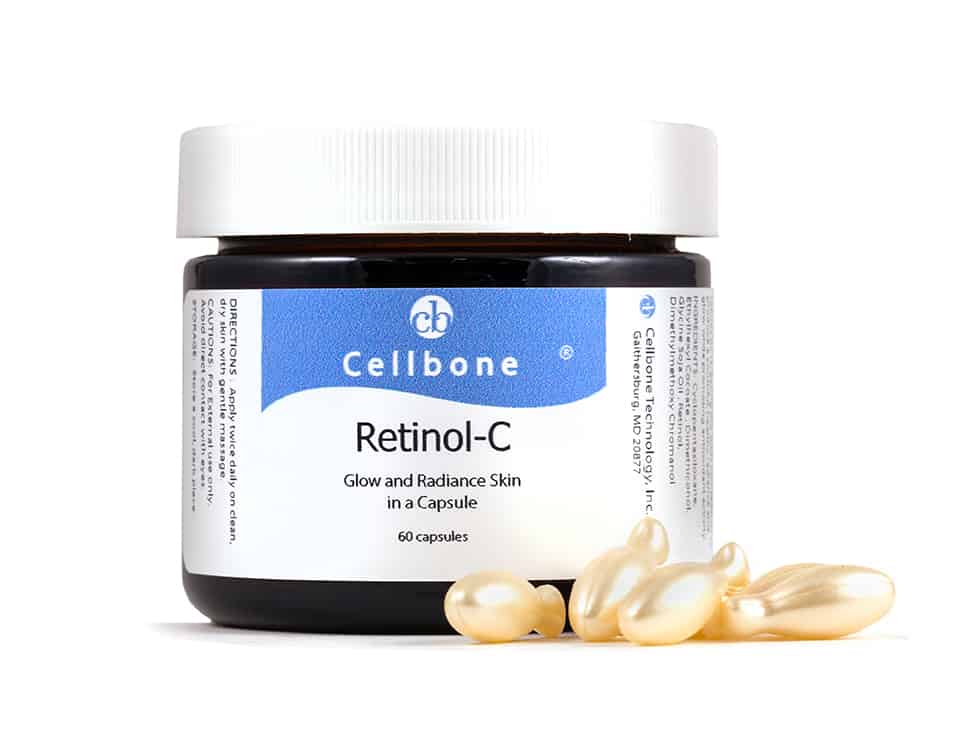 Don't wait until it's too late! Retinol can and should be used as early as possible. Stick to a skincare regime and overtime you reap the rewards of beautiful, even, wrinkle-free tone. Retinol should be a part of your regime as both a preventative and corrective measure!
By Riley McDonald
Dermal Therapist and CosmediSpa.