You might have heard of skin cycling before, and either been impressed with the concept or left utterly confused as to how this cycling thing works. Skin cycling put simply is cycling your active products at night, consisting typically of a 3–4-night routine including one 'rest' night for your skin.

Due to Tik-Tok, skin cycling has gained popularity and for good reason. The concept is a good way of ensuring the skin isn't overloaded with actives constantly, which can lead to breakouts and sensitivity reactions.
If you're a fan of simplicity, then skin cycling may just do the trick for you!
The following is a basic guide to a 3-day plan:
Night 1 – Cleanse, exfoliate, then hydrate.
Night 2 – Cleanse, apply retinol of choice, then hydrate with moisturiser of choice.
Night 3 – Cleanse & moisturiser.
At Cellbone we have specifically curated products that target a range of skin concerns, including if you want to begin skin cycling.
For night 1, 2 and 3 we suggest cleansing with a cleanser suited to your skin type – we have options such as Collagen foaming cleanser (normal, dry, aged skin), Mandelic Foaming Cleanser (acne-prone, oily, normal, thickened skins) & Gel Q10 Moisturising cleanser (dry & dehydrated skins). 
On night 1, follow this with your exfoliation of choice… a great option it the Active Skin Smoother which is a powerful liquid exfoliator with non-irritating AHA's and BHA's including glycolic acid, lactic acid, salicylic acid and centella asiatica.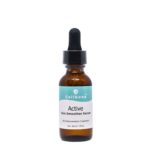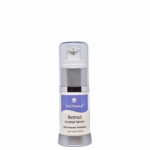 On night 2, it's time for Retinol! Retinol is a powerhouse ingredient that has the ability to reverse skin damage, this includes pigment, fine lines, wrinkles, pores, redness and scars. Retinol comes in varying percentages to suit your skin type for example the Retinol Cocktail Serum is great for beginners with a 0.25% and from there we can increase to a higher strength to pack more punch!
Night 3 is a breeze with a simple regime of cleansing and hydrating the skin. This step is designed to recuperate your skin for the coming days of actives as well as decrease the risk of any side effects from prolonged use of strong ingredients. 
Sounds interesting to you? Skin cycling might be your new go-to!
By Riley McDonald
Dermal Therapist