Different skin types require different approaches to offer the best cleanse and benefit. We get it, it can be confusing to know why one cleanser would be better for you than another. Let us guide you through each cleanser's best skin types and advantages, so you know which to pick for your homecare routine.
Let's begin with a crowd favourite – the queen, the Collagen Cleansing Gel. There is a reason she is beloved by all and snapped quickly from the shelf.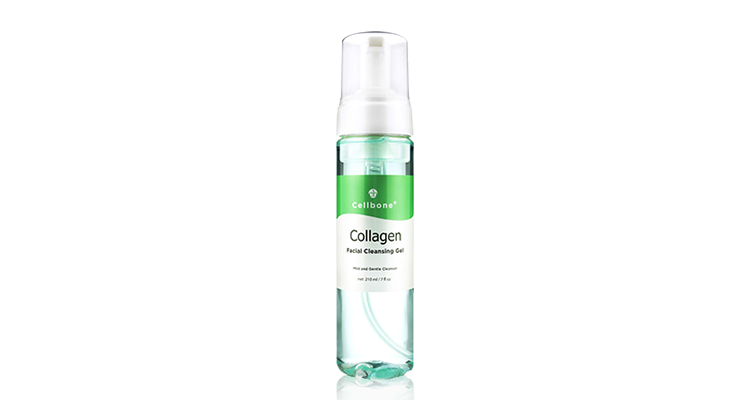 A gentle, non-abrasive, foaming cleanser that is suitable for all skin types and contains added hydrating ingredients & antioxidants to promote healthy-looking skin.
Key ingredients:
Aloe Vera Leaf Extract
Pro-vitamin B5
Melon Extract
Soluble Collagen
This cleanser is perfect for make-up wearers as it is gentle enough to be used for a double cleanse to ensure all debris is off the skin. The anti-inflammatory properties and antimicrobial agents also assist in the calming and soothing of the skin – making it great for use post-treatment.
Next up – the Mandelic Facial Cleansing Gel.
We have here an exfoliating foaming cleanser that is non-abrasive, combining powerful yet non-irritating AHA's, antibacterial and anti-inflammatory ingredients to promote a clear complexion.
Mandelic acid is best suitable for thicker skins – aged, sun damaged, acne and congestion.
Key ingredients:
5% Mandelic Acid
Aloe Vera Leaf Juice
Melon Extract
Pro-Vitamin B5
Rose Distillate
Sodium Lactate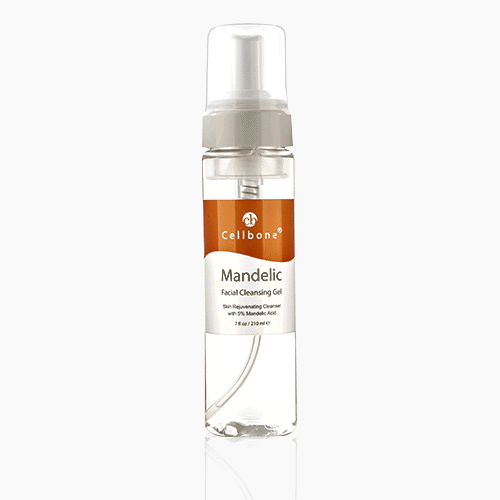 Benefits of this cleanser include purifying and tightening pores, maintain skin PH level while also exfoliating, fight and protect the skin from environmental free radicals, and balance optimum hydration levels to nourish and firm skin.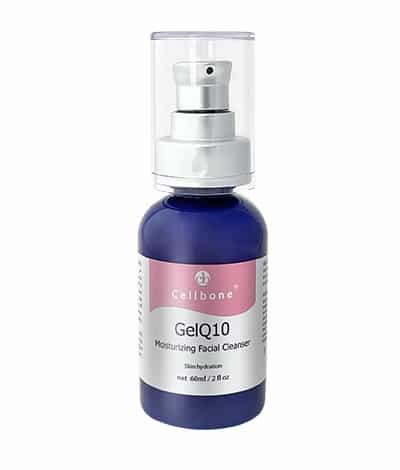 Last but certainly not least, we have a newer addition to the Cellbone cleansing range – the GelQ10 Moisturizing Facial Cleanser. This is a lightweight, oil-based cleaning gel suitable for all skin types but best for dry and dehydrated skin, containing super antioxidant protection to hydrate skin and fight premature ageing.
Key Ingredients: 
CoQ10
Aloe Leaf Juice
Daisy Flower Extract
Avocado Oil
A great addition to cleanse makeup off at the end of a day, with the added bonus of reducing fine lines & wrinkles by remodelling, damaged collagen and elastin fibres. Also, it fights and protects the skin from DNA damage and environmental damage from free radicals.
Or just buy them all! We won't blame you 😉 Don't forget – buy 3 products and get your 4th free.
By Riley McDonald
Dermal therapist at CosmediSpa