Resveratrol… you may have heard of this ingredient in more than just skincare. Interestingly enough, it is found in the skin of grapes & red wine! Adding the perfect addition to your weekend plans and skincare routine that's a big yes! The Cellbone Resveratrol Nanocell Serum is a powerful antioxidant that offers a myriad of benefits when applied topically, so read on to discover why it should be a staple in your skincare routine and even enjoy with a glass of red.
What is resveratrol?
It is a naturally occurring antioxidant used commonly in topical skincare as well as supplements for its antioxidant properties which are your main line of defence against skin cell damage that causes ageing. By neutralising free radicals that would otherwise harms your cells, you'll be left with an improved skin health. Found in the nutrient-dense skin of grapes, resveratrol is a key component in red wine. Red wine contains more resveratrol compared to white wine due to the fermentation process which requires a longer period of time. That's not to say go guzzling it by the bottle, even if it is coming up to the silly season… these benefits are seen when consumed in moderation. Resveratrol is also detected in all berries and even found in dark chocolate!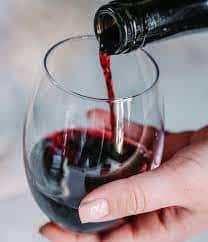 To get technical, resveratrol is part of a compound called polyphenols which is known to improve brain health, digestion and protect against heart disease and type 2 diabetes. When applied topically, resveratrol forms complex molecules with certain ions, effectively inactivating their ability to form free radicals, which harm your skin and contribute to undesirable skin conditions. The effect you get is improvement in all over skin function – resulting in better collagen and fibroblast production.
Resveratrol is a product everyone can add into their skincare regime, as it also improves our delicate skin barrier function, which rolls onto providing even skin tone, reduced redness, and inflammation.
But wait, there's more! Those with acne would highly benefit from adding this little ingredient in as it has been found to inhibit the growth of acne-bacteria on the skin.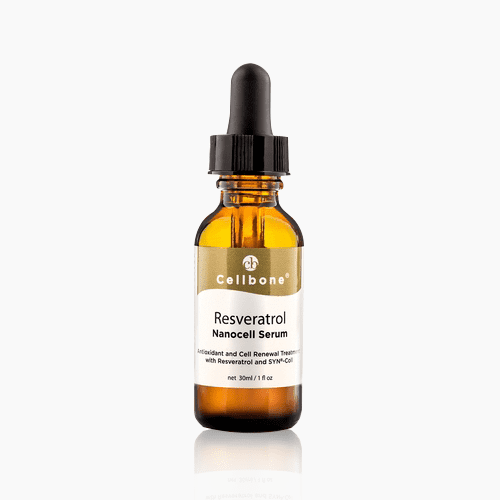 A study conducted by UCLA Health in 2014 found "Resveratrol demonstrates antimicrobial effects against Propionibacterium acnes in vitro."
The Cellbone Resveratrol Nanosome Serum contains other ingredients like SYN®COLL, 5% Nanosome Palmitoyl Pentapeptide 3, and Human growth factor which all pack power to increase the benefits of resveratrol, working synergistically to slow down the ageing process and improve acneic skin types!
By Riley McDonald
Dermal Therapist and CosmediSpa.