Mandelic acid is a common ingredient in many of the Cellbone serums, this is due to its potent properties in exfoliation, pigment inhibition and ability to fight acne. Mandelic is an alpha hydroxy acid (AHA) which is a chemical exfoliant that gently removes dead skin cells from the skin. The great thing about mandelic acid is its small molecular size which makes it a gentle option for sensitive skins over other acids like glycolic, salicylic or lactic acid.
Mandelic acid offers antibacterial properties, making it a staple in our acne range. To cleanse an acneic or oily skin type, Mandelic Acid Facial Cleansing Gel is an amazing everyday option. Mandelic can also control excess sebum production leading to smoother skin with less breakouts and visible congestion.
Did you know mandelic acid is derived from bitter almonds!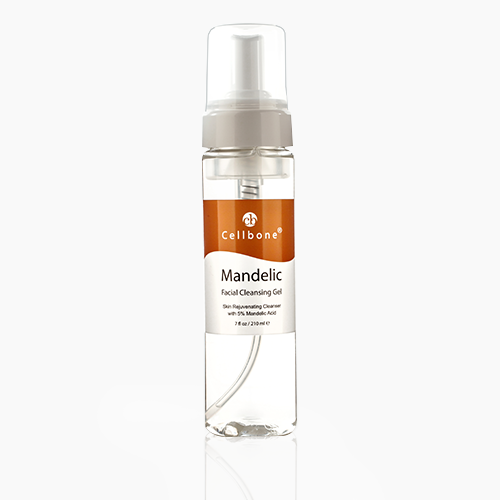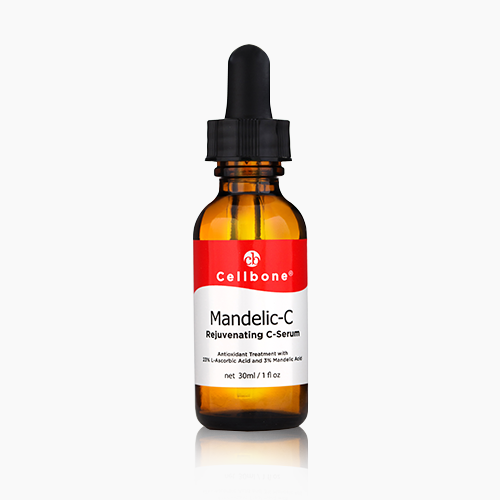 In the Cellbone range, Mandelic acid is commonly combined with other active ingredients to punch more power into the skin, especially in the case of lightening hyper pigmentation. Hyperpigmentation surfaces due to sun damage, melasma, scarring and acne scarring. This concern can be treated with a range of products, however in the mandelic acid range, the Mandelic-C Rejuvenation Serum and the Mandelic Lucent Clarifying Gel. The action of mandelic works inhibit melanin production. Melanin is responsible for the production of pigmentation in the skin; however, melanin also protects DNA against UV damage, showing up in deposits of brown splotches on the surface of the skin.
In clinical studies, mandelic acid was shown to reduce melasma by up to 50 percent!
The great thing about mandelic acid is it is suitable for all skin types. Whether you have rosacea, sensitivity, thickened skin, sun damage, acne or ageing concerns, it does the trick! Mandelic acid has the best results when used daily. The rejuvenating action of mandelic stimulates the production of collagen and elastic, smoothing and plumping any skin. Anything high strength yet low irritant is a big yes from the Cellbone team!
By Riley McDonald
Dermal Therapist